Windshield Replacement and Repair in Austin
---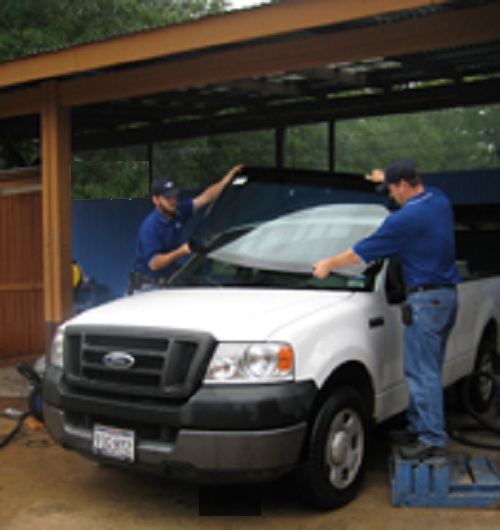 Why get your windshield replacement at Ace Discount Glass?
Ace Discount Glass is the lowest cost provider for auto glass repair or windshield replacement. We offer the lowest price of any glass shop in town for windshield replacement. When a competitor lowers his price to pay his rent, we beat it by $10.
We can do this because we own our shop. We don't pay rent. We are privately owned so we don't have to pay "cooperate" a percentage of the sale price.  The savings go to you!
We have highly trained and experienced glass installers not rookies. They can replace the glass in your car quickly and do a good job. This means you won't have to come back to fix a leak.  The savings for our efficiency goes to you!
We stock and install windshields and door glass quickly. Our suppliers give us the lower prices because we buy in volume. We pass the savings to you!
We have a full line of OEM glass or replacement glass of equal quality at a lower price. At our windshield shop we buy in bulk and keep glass in our warehouse. The savings go to you!
We assure you get a quality product so we can confidently offer you the best warranty.  We guarantee our materials and workmanship for life. It will break if a rock hits it hard enough but it won't leak or delaminate. The protection goes to you!
We offer the best service and we are open seven days a week. We answer phones at 7:30AM every day and work until 6:00PM if you need us to do so. We are open for glass installation business Sunday afternoon.
We offer a free chip repair for 18 months if you are unlucky and get hit by a rock. It doesn't get any better than our guarantee.
Read our reviews. We have made thousands of satisfied customers over the 30 years we have been in business. We want your business too!
Call us now at 512-345-3105 to schedule an appointment for same day service in windshield glass repair or windshield replacement. windshield austin