Hail Damaged Window Vinyl Trim Repair Austin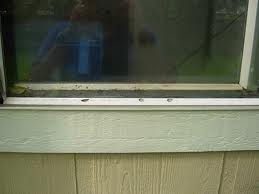 Window trim and vinyl beading can get very brittle over time due to hail or long-term exposure to the sun, especially in this hot Texas weather. At Ace Discount Glass and Door, we offer services that include repairs to the damage done to you window trim, with complete installation and replacement options available as well. We keep our inventory on hand, so that we may provide the quickest service possible and ensure that you aren't kept waiting.
When you call us, our experienced technicians take extra care to restore the beautiful appearance of your window trim– and with the wide variety of styles and color options that we offer, we are certain that we can provide you with any custom trim you desire.
Contact Us Today!
Does your window trim need work? Call 512-345-3105 or email us at acediscountglass@gmail.com and we will have your vinyl trim needs solved today.