Austin Home Glass Repair & Replacement
---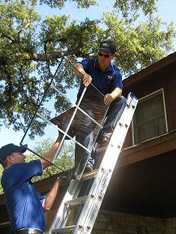 Ace Discount Glass is an Austin glass company, providing services for all types of  home window glass repairs in the Austin, TX area.  Of course windows break, but even more commonly, we see windows that fog up because the seals are broken.  As an Austin home glass repair & replacement company, we have personnel and trucks that will come to your home to measure and repair your windows as needed.
We offer a full range of home window glass replacement services including home windows and glass shower enclosures. We specialize in repairing or replacing home windows quickly and at competitive prices.
Our Austin home glass services include repair, replacement, or installations in:
Home Door Repair in Austin
---
Ace Discount Glass & Door also provides competitive and discount prices for home door installations, replacements, and repairs in Austin.  We work with a wide variety of home doors including atrium doors, patio doors, and French doors.  We provide a range of repair & replacement services for your door including adjustments, bolt alignments, hinge & knob services, trims, and much more.  Whether it is your patio door or shower door, we are available for same day service and are ready to work for you.

Click here for more information about our Austin Door Repair & Replacement Services
Austin Shower Door Services
---
Ace Discount Glass' home division offers shower door services in Austin.  We offer several styles of shower enclosures for installation at discounted prices and provide Austin shower door hardware repairs.  We work with frameless and framed shower enclosures, and have the option of custom-creating them, as well.In the event of a break-in or damage that requires immediate repair, our emergency service team is available 24/7 to assist you.  Call us now at 512-345-3105 for a free quick quote on your home glass and door repair or email us at acediscountglass@gmail.com for more information.